VAHA S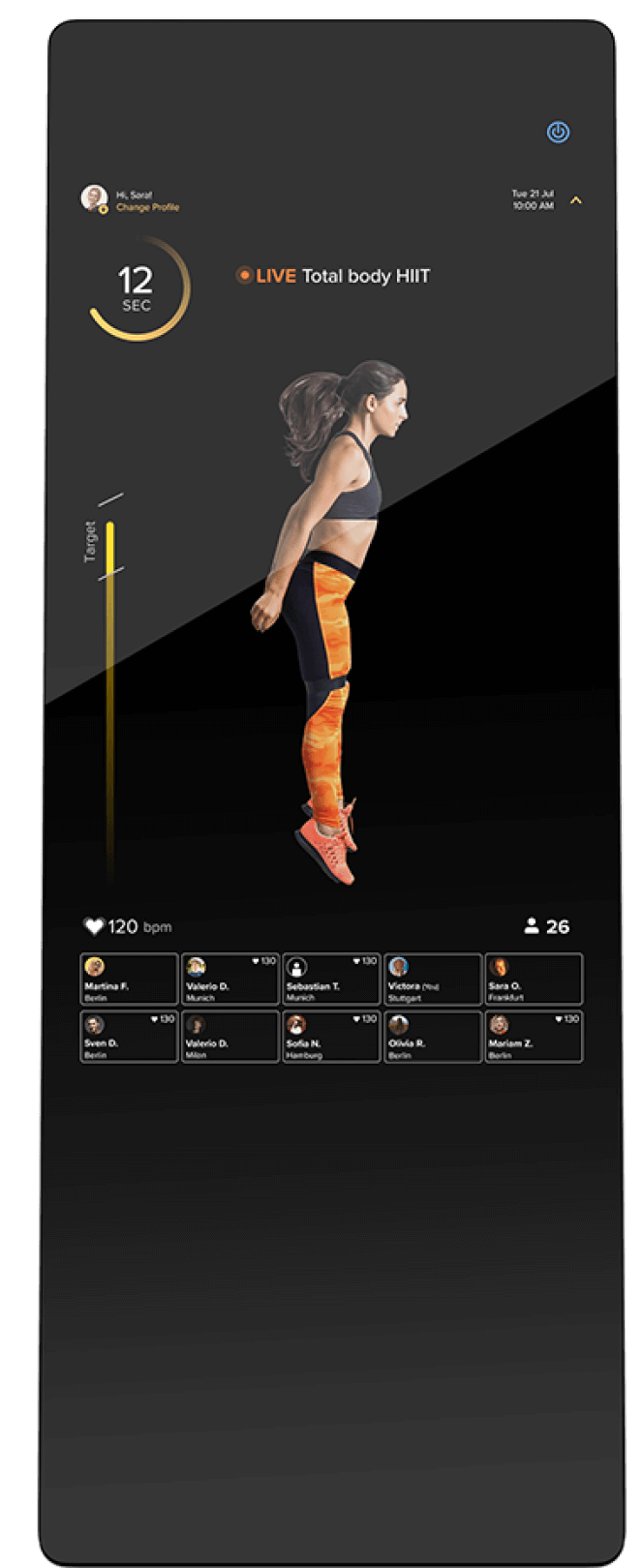 VAHA X

Hundreds of on-demand classes

Personalised workouts

Entertainment through your favourite apps

Access to personal trainers
Dimensions

150 x 50 x 4,2 cm

170 x 62 x 4,2 cm

Weight

27 kg

45 kg

Floor stand

Wall Secure

Display

32 inch touch screen Full HD

43 inch touch screen, Full HD

Sound

x4 - max SPL 85dB, 30 W

x4 - max SPL 105 dB with custom sound board and amplifier, 65 W

Wall Mounting
Accessories

GARMIN
voucher code to be redeemed after 1st month of your VAHA membership
Resistance bands of different strengths
Camera cover
User manual GARMIN
voucher code to be redeemed after 1st month of your VAHA membership
Resistance bands of different strengths
Camera cover
User manual

Care

Microfiber cloth and glass cleaner

Microfiber cloth and glass cleaner

2-year Warranty
Financing options
Your 1st month of VAHA membership is free. All payments are made after your 1st month of membership.
Pay via direct or installment purchase for 12, 24 or 36 months. The VAHA membership (from £39) is separate from the purchase of the VAHA and will be activated upon receipt.
Sufficient creditworthiness is a prerequisite. The installment purchase offered by us is handled by our payment partner Klarna Bank AB (publ). Klarna, therefore, decides whether the installment purchase is accepted or not.